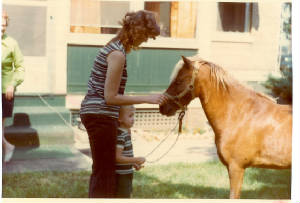 My son, Kelly's first and last pony.
This pony took him everywhere but where he wanted to go.
Beautiful but very ornery.
I think one reason Kelly has never cared to ride since.
I did learn you can't force your interests on your kids.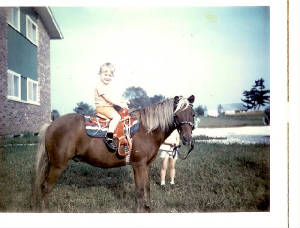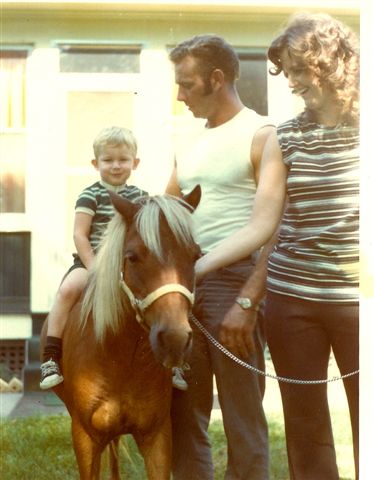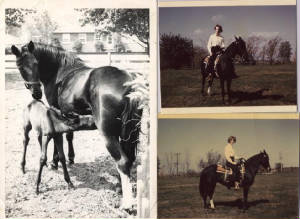 Midnight-- The horse of all my dreams!!



Above is Julie as a yearling and a 2 year old
Below is a Palomino that belonged to my husband.
He was very malnourished when we bought him.
He almost died when we wormed him. But he turned into a beautiful animal. One night when my husband came home from a truck driving run, he found him hanging from a fork in a tree. He didn't have a halter on, but it was very muddy. We could only assume that he was rubbing his neck and his feet slipped in the mud haning him there.
The other mare is a 1/2 Arab. mare that I had and a breeding stock paint colt she had.