I'm sorry to say I lost both Duchess and Manny within a year.
Duchess passed on Dec. 18, 2007 at the age of 38.
Manny passed at the age of 18, Sept. 27, 2008.
He had been on a trail ride and all was normal, but died of a heart attack in his stall.
They both were great horses, and I miss them terribly. I look forward to seeing them again someday.
Duchess was my first fox-trotter
Purchased in August 1987.
On May 18, 1990 she gave birth to a horse colt,
I named "Sharp's Fancy Man" (Manny)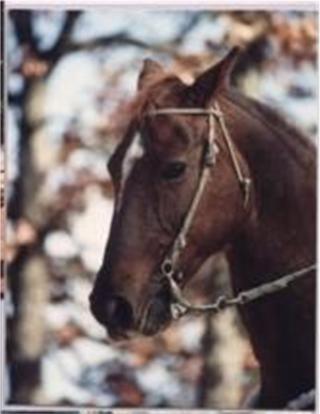 To the best of my knowledge, Duchess was born in 1969. The breeders name was Robert Lenox of Davenport, Ia. Her sire was Luke's Ringo MFTHBA # 1264, I don't know his American Foxtrotter Assn. number. Her dam was a 1/2 Arab. mare. She had previously been shown and raised babies.
She was purchased by Bruce Hildebrand of Muscatine, Ia. around 1982.
If anyone recoginzes this mare and has any info I would greatly appreicate it.
I would so much like to have her papers, but I can't find out her registered name or number, so the American Foxtrot Assn. people won't help me.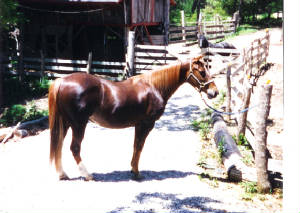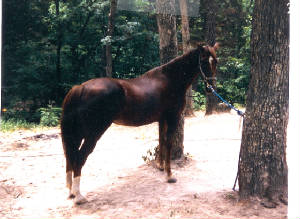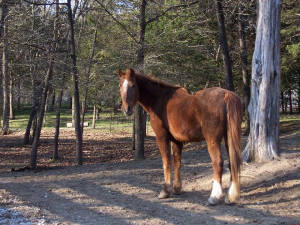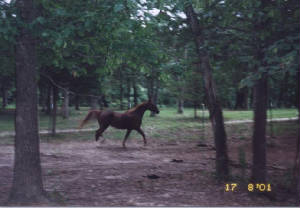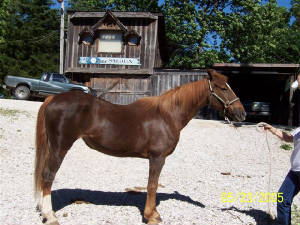 These last two pictures were taken in May of last year. Duchess is 37 years old this year.
She's not looking too bad for a horse this old!